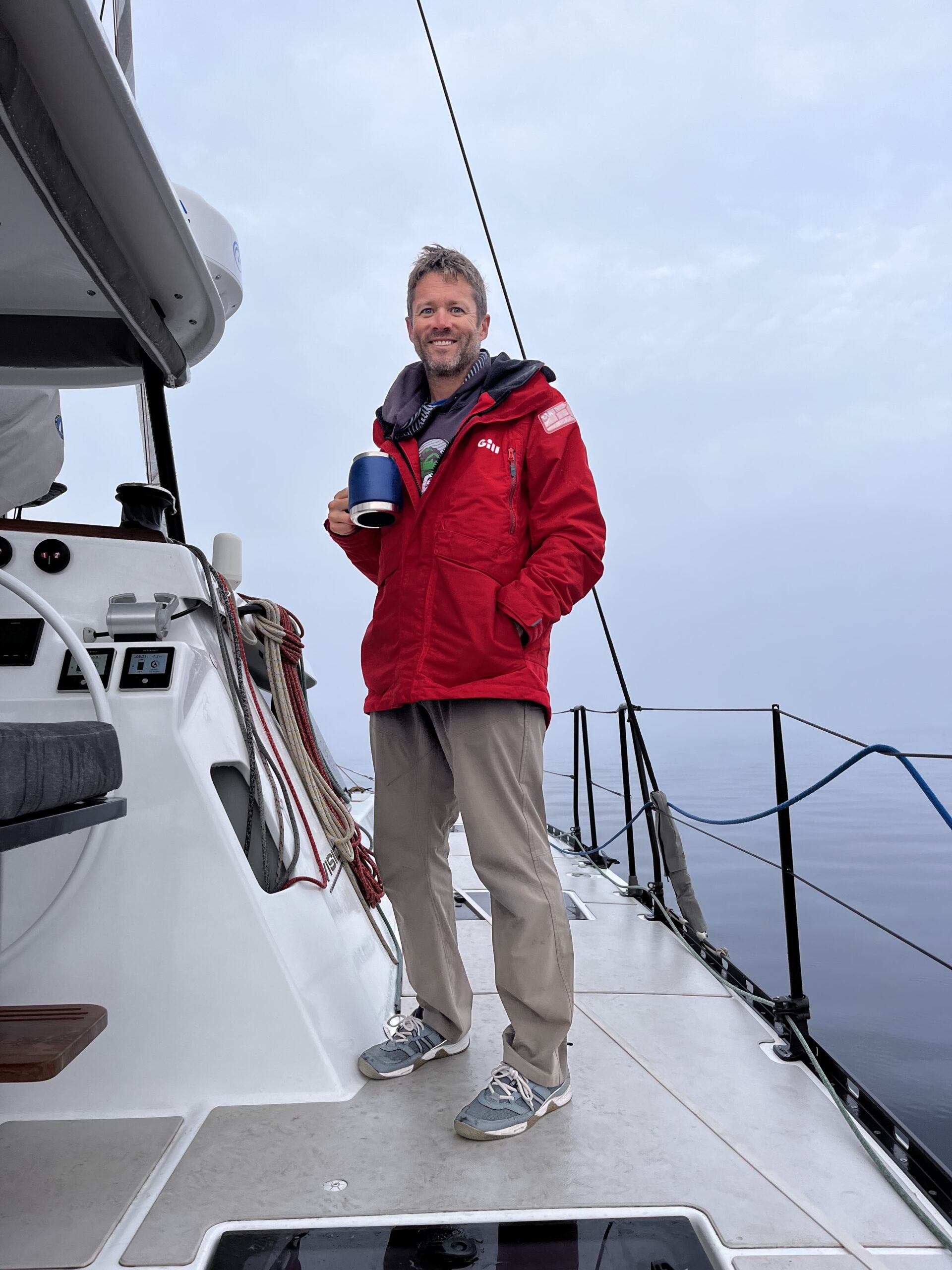 Skipper "scratchy"
aka Kevin
Kevin attended the US Naval Academy in Annapolis, MD, where he moved from windsurfing to sailing with the off-shore team. After graduation in the spring of 2000, he ran the off-shore sail training program that teaches new midshipmen how to deal with the joys and challenges of a 45′ sailboat in the middle of the Atlantic. 
After leaving the academy, he flew in and fought the carrier-based EA-6B Prowler for 6 years, then transitioned to the EA-18G, which he flew until he retired in 2021. 
Upon retirement, he took to sailing full time and is now hoping to circumnavigate onboard Water Wings!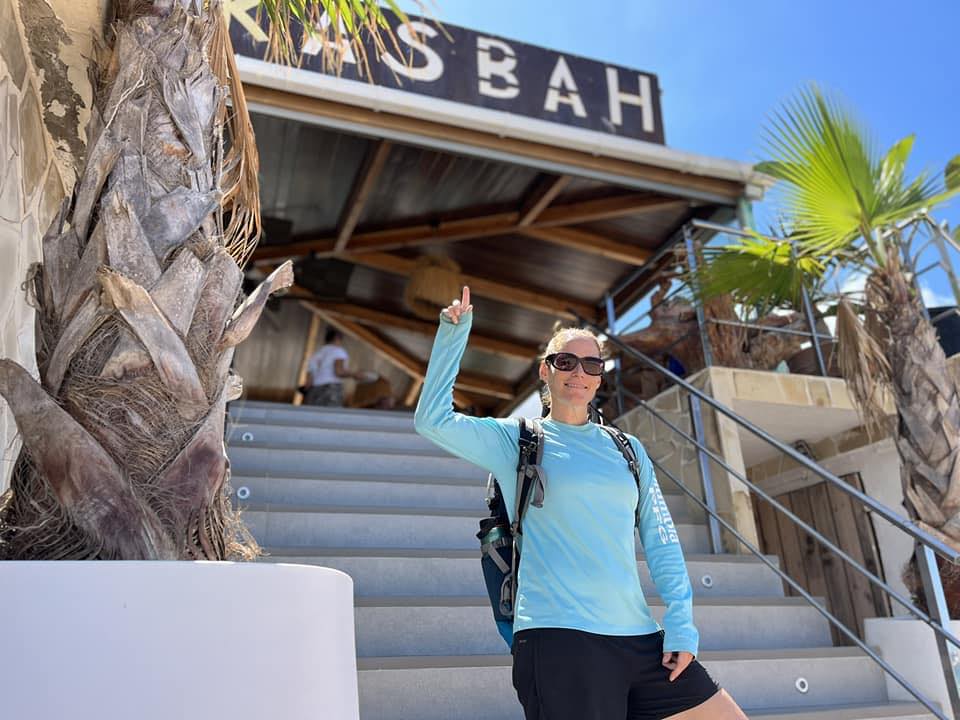 Erin found herself sailing later in life. She attended Albright College earning a Biology/Environmental Sciences degree. After college, she joined the US Navy and subsequently amassed over 2200 hours flying in the EA-6B Prowler, including hundreds of hours of combat time in support of Operations in Iraq and Afghanistan. She later earned a Master's degree in Network Technology and Operations at the Naval Postgraduate School in Monterey, CA and subsequently retired from the Navy as the IT Operations Director of the Naval Reserves.
She too, after years of being a competitive triathlete and working in a high stress military environment, is looking forward to slowing down and seeing the world one anchorage at a time.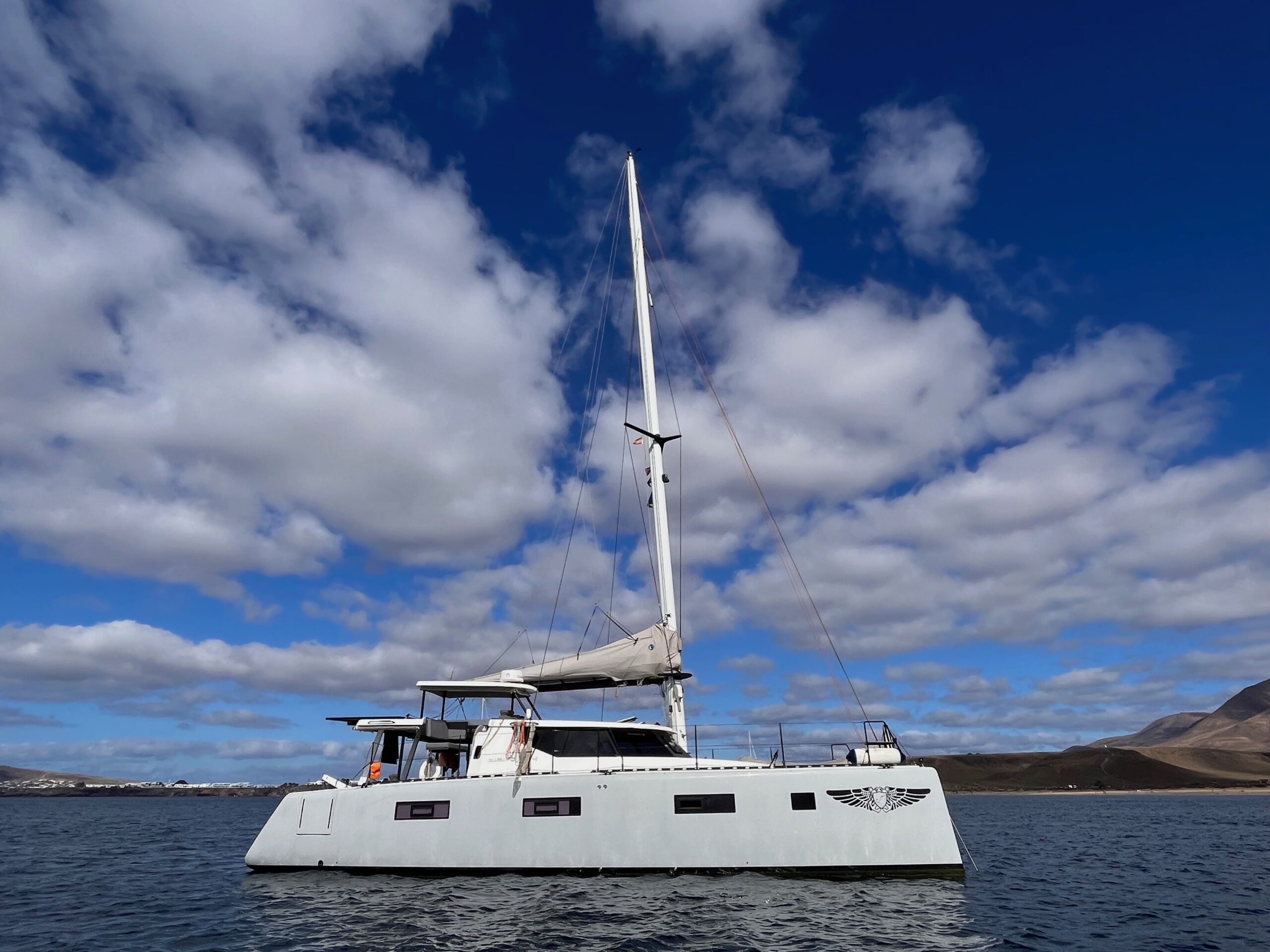 A Vision 444, which splashed in 2021, just the 3rd of its kind at the time. She sailed under her original owner from South Africa to Valencia where she was taken over by Water Wings Sailing & Diving, LLC in May of 2022. More information on the boat's details can be found in the Blog.